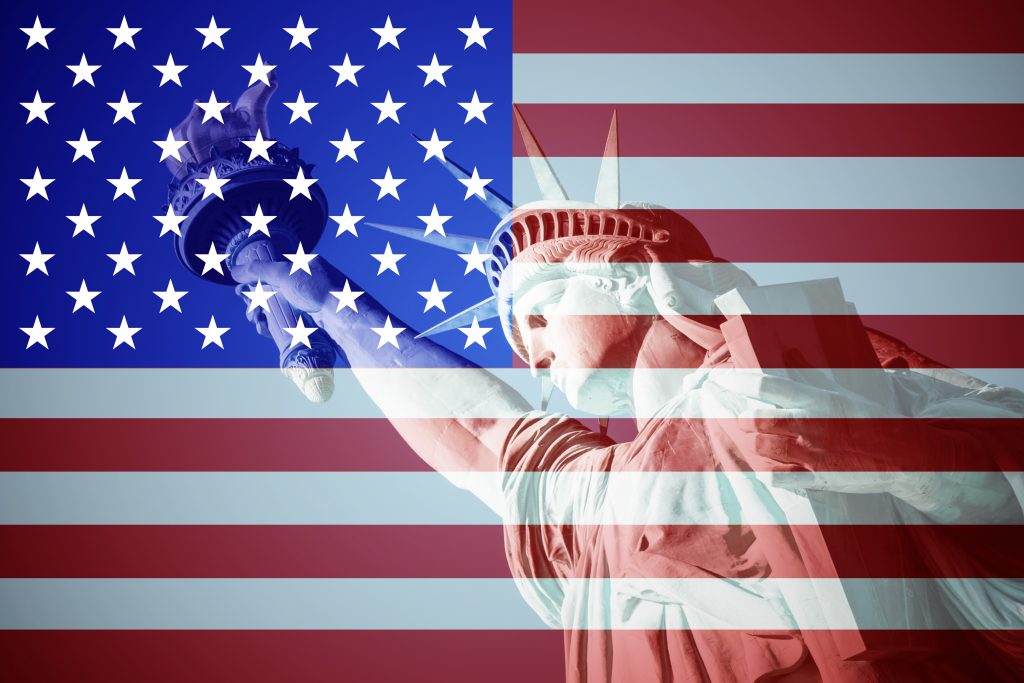 Liberty Locksmiths and Security LLC was established in 2016.
Fully licensed, bonded, and insured in New Jersey (NJ License # 34LX00019800) and New York City (NYC License # 2026317-DCA).
We primarily operate as a mobile service providing on demand service to our customers at their locations. We do offer some services at our office located in Bayonne, NJ by appointment only.
A full list of our mobile service area is listed below.
| | | |
| --- | --- | --- |
| Atlantic Highlands | NJ | 07716 |
| Avenel | NJ | 07001 |
| Bayonne | NJ | 07002 |
| Belford | NJ | 07718 |
| Belleville | NJ | 07109 |
| Bergenfield | NJ | 07621 |
| Berkeley Heights | NJ | 07922 |
| Bloomfield | NJ | 07003 |
| Bogota | NJ | 07603 |
| Caldwell | NJ | 07006 |
| Caldwell | NJ | 07007 |
| Carlstadt | NJ | 07072 |
| Carteret | NJ | 07008 |
| Cedar Grove | NJ | 07009 |
| Chatham | NJ | 07928 |
| Clark | NJ | 07066 |
| Cliffside Park | NJ | 07010 |
| Cliffwood | NJ | 07721 |
| Clifton | NJ | 07011 |
| Clifton | NJ | 07012 |
| Clifton | NJ | 07013 |
| Clifton | NJ | 07014 |
| Clifton | NJ | 07015 |
| Colonia | NJ | 07067 |
| Cranford | NJ | 07016 |
| Dunellen | NJ | 08812 |
| East Hanover | NJ | 07936 |
| East Orange | NJ | 07017 |
| East Orange | NJ | 07018 |
| East Orange | NJ | 07019 |
| East Rutherford | NJ | 07073 |
| Eatontown | NJ | 07799 |
| Edgewater | NJ | 07020 |
| Edison | NJ | 08817 |
| Edison | NJ | 08818 |
| Edison | NJ | 08820 |
| Edison | NJ | 08837 |
| Edison | NJ | 08899 |
| Elizabeth | NJ | 07201 |
| Elizabeth | NJ | 07202 |
| Elizabeth | NJ | 07206 |
| Elizabeth | NJ | 07207 |
| Elizabeth | NJ | 07208 |
| Elmwood Park | NJ | 07407 |
| Englewood | NJ | 07631 |
| Englewood Cliffs | NJ | 07632 |
| Essex Fells | NJ | 07021 |
| Fair Lawn | NJ | 07410 |
| Fairfield | NJ | 07004 |
| Fairview | NJ | 07022 |
| Fanwood | NJ | 07023 |
| Florham Park | NJ | 07932 |
| Fords | NJ | 08863 |
| Fort Lee | NJ | 07024 |
| Garfield | NJ | 07026 |
| Garwood | NJ | 07027 |
| Gillette | NJ | 07933 |
| Glen Ridge | NJ | 07028 |
| Green Village | NJ | 07935 |
| Hackensack | NJ | 07601 |
| Hackensack | NJ | 07602 |
| Haledon | NJ | 07508 |
| Haledon | NJ | 07538 |
| Harrison | NJ | 07029 |
| Hasbrouck Heights | NJ | 07604 |
| Hazlet | NJ | 07730 |
| Highland Park | NJ | 08904 |
| Highlands | NJ | 07732 |
| Hillside | NJ | 07205 |
| Hoboken | NJ | 07030 |
| Irvington | NJ | 07111 |
| Iselin | NJ | 08830 |
| Jersey City | NJ | 07097 |
| Jersey City | NJ | 07302 |
| Jersey City | NJ | 07303 |
| Jersey City | NJ | 07304 |
| Jersey City | NJ | 07305 |
| Jersey City | NJ | 07306 |
| Jersey City | NJ | 07307 |
| Jersey City | NJ | 07308 |
| Jersey City | NJ | 07309 |
| Jersey City | NJ | 07310 |
| Jersey City | NJ | 07311 |
| Jersey City | NJ | 07399 |
| Keansburg | NJ | 07734 |
| Kearny | NJ | 07032 |
| Kearny | NJ | 07099 |
| Keasbey | NJ | 08832 |
| Kenilworth | NJ | 07033 |
| Keyport | NJ | 07735 |
| Leonardo | NJ | 07737 |
| Leonia | NJ | 07605 |
| Linden | NJ | 07036 |
| Little Falls | NJ | 07424 |
| Little Ferry | NJ | 07643 |
| Livingston | NJ | 07039 |
| Lodi | NJ | 07644 |
| Lyndhurst | NJ | 07071 |
| Madison | NJ | 07940 |
| Maplewood | NJ | 07040 |
| Matawan | NJ | 07747 |
| Maywood | NJ | 07607 |
| Metuchen | NJ | 08840 |
| Middletown | NJ | 07748 |
| Millburn | NJ | 07041 |
| Montclair | NJ | 07042 |
| Montclair | NJ | 07043 |
| Moonachie | NJ | 07074 |
| Morristown | NJ | 07961 |
| Mountainside | NJ | 07092 |
| Navesink | NJ | 07752 |
| New Milford | NJ | 07646 |
| New Providence | NJ | 07974 |
| New Vernon | NJ | 07976 |
| Newark | NJ | 07101 |
| Newark | NJ | 07102 |
| Newark | NJ | 07103 |
| Newark | NJ | 07104 |
| Newark | NJ | 07105 |
| Newark | NJ | 07106 |
| Newark | NJ | 07107 |
| Newark | NJ | 07108 |
| Newark | NJ | 07112 |
| Newark | NJ | 07114 |
| Newark | NJ | 07175 |
| Newark | NJ | 07182 |
| Newark | NJ | 07184 |
| Newark | NJ | 07188 |
| Newark | NJ | 07189 |
| Newark | NJ | 07191 |
| Newark | NJ | 07192 |
| Newark | NJ | 07193 |
| Newark | NJ | 07194 |
| Newark | NJ | 07195 |
| Newark | NJ | 07197 |
| Newark | NJ | 07198 |
| Newark | NJ | 07199 |
| North Arlington | NJ | 07031 |
| North Bergen | NJ | 07047 |
| Nutley | NJ | 07110 |
| Orange | NJ | 07050 |
| Orange | NJ | 07051 |
| Palisades Park | NJ | 07650 |
| Paramus | NJ | 07653 |
| Parlin | NJ | 08859 |
| Passaic | NJ | 07055 |
| Paterson | NJ | 07501 |
| Paterson | NJ | 07502 |
| Paterson | NJ | 07503 |
| Paterson | NJ | 07504 |
| Paterson | NJ | 07505 |
| Paterson | NJ | 07509 |
| Paterson | NJ | 07510 |
| Paterson | NJ | 07513 |
| Paterson | NJ | 07514 |
| Paterson | NJ | 07522 |
| Paterson | NJ | 07524 |
| Paterson | NJ | 07533 |
| Paterson | NJ | 07543 |
| Paterson | NJ | 07544 |
| Paterson | NJ | 07530 |
| Perth Amboy | NJ | 08861 |
| Perth Amboy | NJ | 08862 |
| Pine Brook | NJ | 07058 |
| Piscataway | NJ | 08854 |
| Piscataway | NJ | 08855 |
| Plainfield | NJ | 07060 |
| Plainfield | NJ | 07061 |
| Plainfield | NJ | 07062 |
| Plainfield | NJ | 07063 |
| Port Monmouth | NJ | 07758 |
| Port Reading | NJ | 07064 |
| Rahway | NJ | 07065 |
| Ridgefield | NJ | 07657 |
| Ridgefield Park | NJ | 07660 |
| River Edge | NJ | 07661 |
| Rochelle Park | NJ | 07662 |
| Roseland | NJ | 07068 |
| Roselle | NJ | 07203 |
| Roselle Park | NJ | 07204 |
| Rutherford | NJ | 07070 |
| Saddle Brook | NJ | 07663 |
| Sayreville | NJ | 08871 |
| Sayreville | NJ | 08872 |
| Scotch Plains | NJ | 07076 |
| Secaucus | NJ | 07094 |
| Secaucus | NJ | 07096 |
| Sewaren | NJ | 07077 |
| Short Hills | NJ | 07078 |
| South Amboy | NJ | 08878 |
| South Amboy | NJ | 08879 |
| South Hackensack | NJ | 07606 |
| South Orange | NJ | 07079 |
| South Plainfield | NJ | 07080 |
| Springfield | NJ | 07081 |
| Stirling | NJ | 07980 |
| Summit | NJ | 07901 |
| Summit | NJ | 07902 |
| Teaneck | NJ | 07666 |
| Teaneck | NJ | 07688 |
| Tenafly | NJ | 07670 |
| Teterboro | NJ | 07608 |
| Totowa | NJ | 07511 |
| Totowa | NJ | 07512 |
| Union | NJ | 07083 |
| Union City | NJ | 07087 |
| Vauxhall | NJ | 07088 |
| Verona | NJ | 07044 |
| Wallington | NJ | 07057 |
| Watchung | NJ | 07069 |
| Weehawken | NJ | 07086 |
| West New York | NJ | 07093 |
| West Orange | NJ | 07052 |
| Westfield | NJ | 07090 |
| Westfield | NJ | 07091 |
| Whippany | NJ | 07981 |
| Whippany | NJ | 07983 |
| Whippany | NJ | 07999 |
| Wood Ridge | NJ | 07075 |
| Woodbridge | NJ | 07095 |