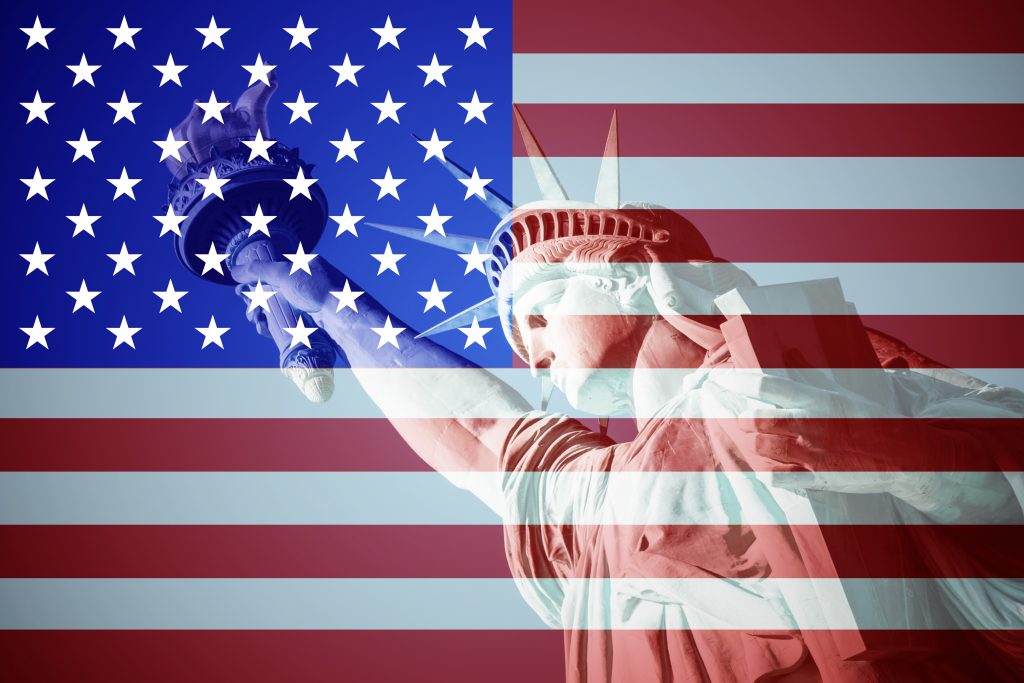 Liberty Locksmiths and Security LLC
Liberty Locksmiths and Security LLC was established in 2016.
Fully licensed, bonded, and insured in New Jersey (NJ License # 34LX00019800) and New York City (NYC License # 2026317-DCA).
We operate primarily as a mobile service providing on-demand service to our customers at their locations. We do offer some services at our office located at 357 John F. Kennedy Boulevard (Corner of 12th street and JFK Blvd.) Bayonne, NJ 07002 by appointment only.
A full list of our mobile service area is listed below.
| | | |
| --- | --- | --- |
| Atlantic Highlands | NJ | 07716 |
| Avenel | NJ | 07001 |
| Bayonne | NJ | 07002 |
| Belford | NJ | 07718 |
| Belleville | NJ | 07109 |
| Bergenfield | NJ | 07621 |
| Berkeley Heights | NJ | 07922 |
| Bloomfield | NJ | 07003 |
| Bogota | NJ | 07603 |
| Caldwell | NJ | 07006 |
| Caldwell | NJ | 07007 |
| Carlstadt | NJ | 07072 |
| Carteret | NJ | 07008 |
| Cedar Grove | NJ | 07009 |
| Chatham | NJ | 07928 |
| Clark | NJ | 07066 |
| Cliffside Park | NJ | 07010 |
| Cliffwood | NJ | 07721 |
| Clifton | NJ | 07011 |
| Clifton | NJ | 07012 |
| Clifton | NJ | 07013 |
| Clifton | NJ | 07014 |
| Clifton | NJ | 07015 |
| Colonia | NJ | 07067 |
| Cranford | NJ | 07016 |
| Dunellen | NJ | 08812 |
| East Hanover | NJ | 07936 |
| East Orange | NJ | 07017 |
| East Orange | NJ | 07018 |
| East Orange | NJ | 07019 |
| East Rutherford | NJ | 07073 |
| Eatontown | NJ | 07799 |
| Edgewater | NJ | 07020 |
| Edison | NJ | 08817 |
| Edison | NJ | 08818 |
| Edison | NJ | 08820 |
| Edison | NJ | 08837 |
| Edison | NJ | 08899 |
| Elizabeth | NJ | 07201 |
| Elizabeth | NJ | 07202 |
| Elizabeth | NJ | 07206 |
| Elizabeth | NJ | 07207 |
| Elizabeth | NJ | 07208 |
| Elmwood Park | NJ | 07407 |
| Englewood | NJ | 07631 |
| Englewood Cliffs | NJ | 07632 |
| Essex Fells | NJ | 07021 |
| Fair Lawn | NJ | 07410 |
| Fairfield | NJ | 07004 |
| Fairview | NJ | 07022 |
| Fanwood | NJ | 07023 |
| Florham Park | NJ | 07932 |
| Fords | NJ | 08863 |
| Fort Lee | NJ | 07024 |
| Garfield | NJ | 07026 |
| Garwood | NJ | 07027 |
| Gillette | NJ | 07933 |
| Glen Ridge | NJ | 07028 |
| Green Village | NJ | 07935 |
| Hackensack | NJ | 07601 |
| Hackensack | NJ | 07602 |
| Haledon | NJ | 07508 |
| Haledon | NJ | 07538 |
| Harrison | NJ | 07029 |
| Hasbrouck Heights | NJ | 07604 |
| Hazlet | NJ | 07730 |
| Highland Park | NJ | 08904 |
| Highlands | NJ | 07732 |
| Hillside | NJ | 07205 |
| Hoboken | NJ | 07030 |
| Irvington | NJ | 07111 |
| Iselin | NJ | 08830 |
| Jersey City | NJ | 07097 |
| Jersey City | NJ | 07302 |
| Jersey City | NJ | 07303 |
| Jersey City | NJ | 07304 |
| Jersey City | NJ | 07305 |
| Jersey City | NJ | 07306 |
| Jersey City | NJ | 07307 |
| Jersey City | NJ | 07308 |
| Jersey City | NJ | 07309 |
| Jersey City | NJ | 07310 |
| Jersey City | NJ | 07311 |
| Jersey City | NJ | 07399 |
| Keansburg | NJ | 07734 |
| Kearny | NJ | 07032 |
| Kearny | NJ | 07099 |
| Keasbey | NJ | 08832 |
| Kenilworth | NJ | 07033 |
| Keyport | NJ | 07735 |
| Leonardo | NJ | 07737 |
| Leonia | NJ | 07605 |
| Linden | NJ | 07036 |
| Little Falls | NJ | 07424 |
| Little Ferry | NJ | 07643 |
| Livingston | NJ | 07039 |
| Lodi | NJ | 07644 |
| Lyndhurst | NJ | 07071 |
| Madison | NJ | 07940 |
| Maplewood | NJ | 07040 |
| Matawan | NJ | 07747 |
| Maywood | NJ | 07607 |
| Metuchen | NJ | 08840 |
| Middletown | NJ | 07748 |
| Millburn | NJ | 07041 |
| Montclair | NJ | 07042 |
| Montclair | NJ | 07043 |
| Moonachie | NJ | 07074 |
| Morristown | NJ | 07961 |
| Mountainside | NJ | 07092 |
| Navesink | NJ | 07752 |
| New Milford | NJ | 07646 |
| New Providence | NJ | 07974 |
| New Vernon | NJ | 07976 |
| Newark | NJ | 07101 |
| Newark | NJ | 07102 |
| Newark | NJ | 07103 |
| Newark | NJ | 07104 |
| Newark | NJ | 07105 |
| Newark | NJ | 07106 |
| Newark | NJ | 07107 |
| Newark | NJ | 07108 |
| Newark | NJ | 07112 |
| Newark | NJ | 07114 |
| Newark | NJ | 07175 |
| Newark | NJ | 07182 |
| Newark | NJ | 07184 |
| Newark | NJ | 07188 |
| Newark | NJ | 07189 |
| Newark | NJ | 07191 |
| Newark | NJ | 07192 |
| Newark | NJ | 07193 |
| Newark | NJ | 07194 |
| Newark | NJ | 07195 |
| Newark | NJ | 07197 |
| Newark | NJ | 07198 |
| Newark | NJ | 07199 |
| North Arlington | NJ | 07031 |
| North Bergen | NJ | 07047 |
| Nutley | NJ | 07110 |
| Orange | NJ | 07050 |
| Orange | NJ | 07051 |
| Palisades Park | NJ | 07650 |
| Paramus | NJ | 07653 |
| Parlin | NJ | 08859 |
| Passaic | NJ | 07055 |
| Paterson | NJ | 07501 |
| Paterson | NJ | 07502 |
| Paterson | NJ | 07503 |
| Paterson | NJ | 07504 |
| Paterson | NJ | 07505 |
| Paterson | NJ | 07509 |
| Paterson | NJ | 07510 |
| Paterson | NJ | 07513 |
| Paterson | NJ | 07514 |
| Paterson | NJ | 07522 |
| Paterson | NJ | 07524 |
| Paterson | NJ | 07533 |
| Paterson | NJ | 07543 |
| Paterson | NJ | 07544 |
| Paterson | NJ | 07530 |
| Perth Amboy | NJ | 08861 |
| Perth Amboy | NJ | 08862 |
| Pine Brook | NJ | 07058 |
| Piscataway | NJ | 08854 |
| Piscataway | NJ | 08855 |
| Plainfield | NJ | 07060 |
| Plainfield | NJ | 07061 |
| Plainfield | NJ | 07062 |
| Plainfield | NJ | 07063 |
| Port Monmouth | NJ | 07758 |
| Port Reading | NJ | 07064 |
| Rahway | NJ | 07065 |
| Ridgefield | NJ | 07657 |
| Ridgefield Park | NJ | 07660 |
| River Edge | NJ | 07661 |
| Rochelle Park | NJ | 07662 |
| Roseland | NJ | 07068 |
| Roselle | NJ | 07203 |
| Roselle Park | NJ | 07204 |
| Rutherford | NJ | 07070 |
| Saddle Brook | NJ | 07663 |
| Sayreville | NJ | 08871 |
| Sayreville | NJ | 08872 |
| Scotch Plains | NJ | 07076 |
| Secaucus | NJ | 07094 |
| Secaucus | NJ | 07096 |
| Sewaren | NJ | 07077 |
| Short Hills | NJ | 07078 |
| South Amboy | NJ | 08878 |
| South Amboy | NJ | 08879 |
| South Hackensack | NJ | 07606 |
| South Orange | NJ | 07079 |
| South Plainfield | NJ | 07080 |
| Springfield | NJ | 07081 |
| Stirling | NJ | 07980 |
| Summit | NJ | 07901 |
| Summit | NJ | 07902 |
| Teaneck | NJ | 07666 |
| Teaneck | NJ | 07688 |
| Tenafly | NJ | 07670 |
| Teterboro | NJ | 07608 |
| Totowa | NJ | 07511 |
| Totowa | NJ | 07512 |
| Union | NJ | 07083 |
| Union City | NJ | 07087 |
| Vauxhall | NJ | 07088 |
| Verona | NJ | 07044 |
| Wallington | NJ | 07057 |
| Watchung | NJ | 07069 |
| Weehawken | NJ | 07086 |
| West New York | NJ | 07093 |
| West Orange | NJ | 07052 |
| Westfield | NJ | 07090 |
| Westfield | NJ | 07091 |
| Whippany | NJ | 07981 |
| Whippany | NJ | 07983 |
| Whippany | NJ | 07999 |
| Wood Ridge | NJ | 07075 |
| Woodbridge | NJ | 07095 |